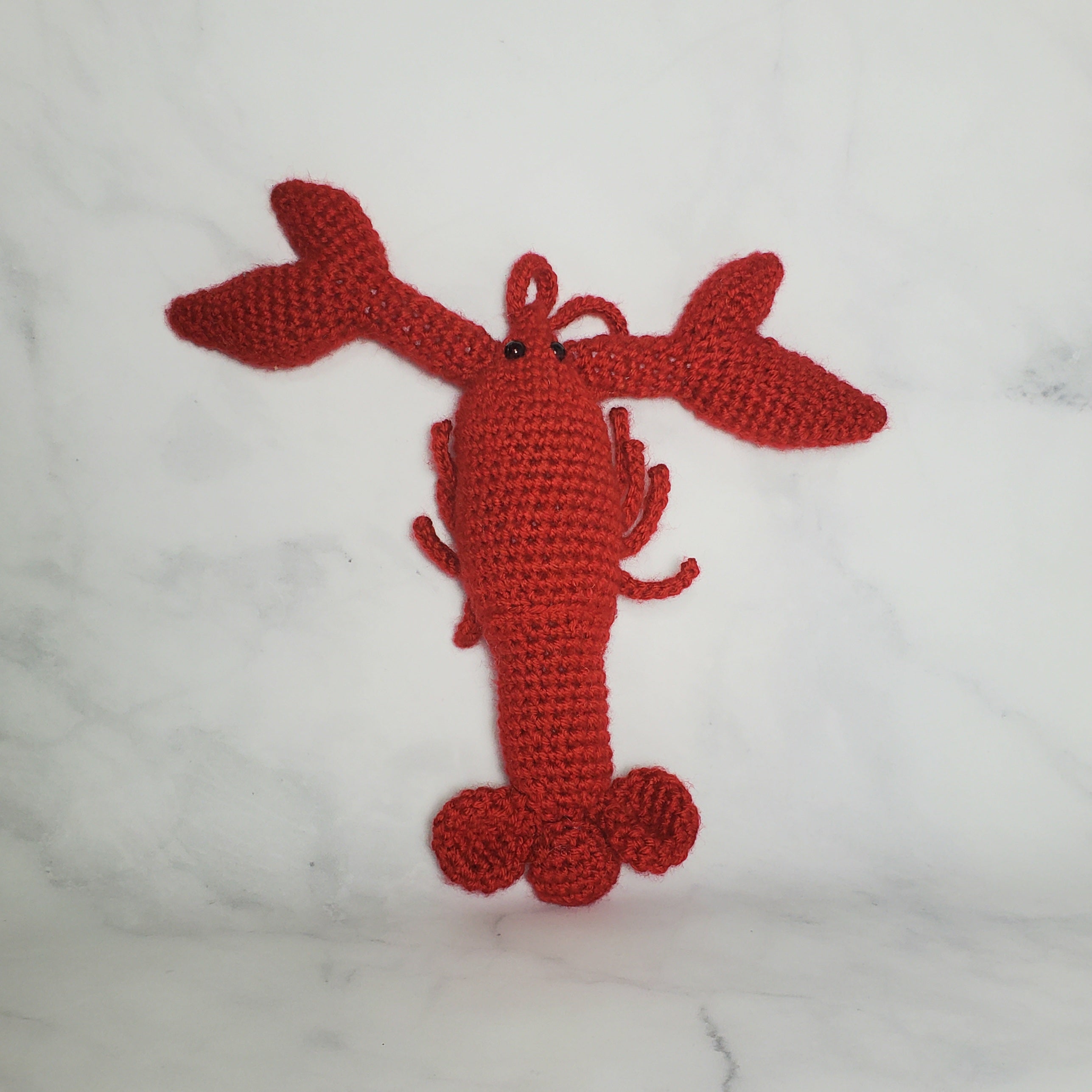 Lobster Plush Toy - 10 Inches
Product Details
Lobster is approximately 10 inches tip to tip.

Material: 100% Acrylic

Handmade product by Bee Handmade. There is no two identical pieces.
Made to order. Color may vary depending on yarn lot availability. 
Recommended Care
Decorative item, no need to be washed prior to display. But if you do want to wash it, machine wash cold or hand wash is best. Lay flat to air dry.