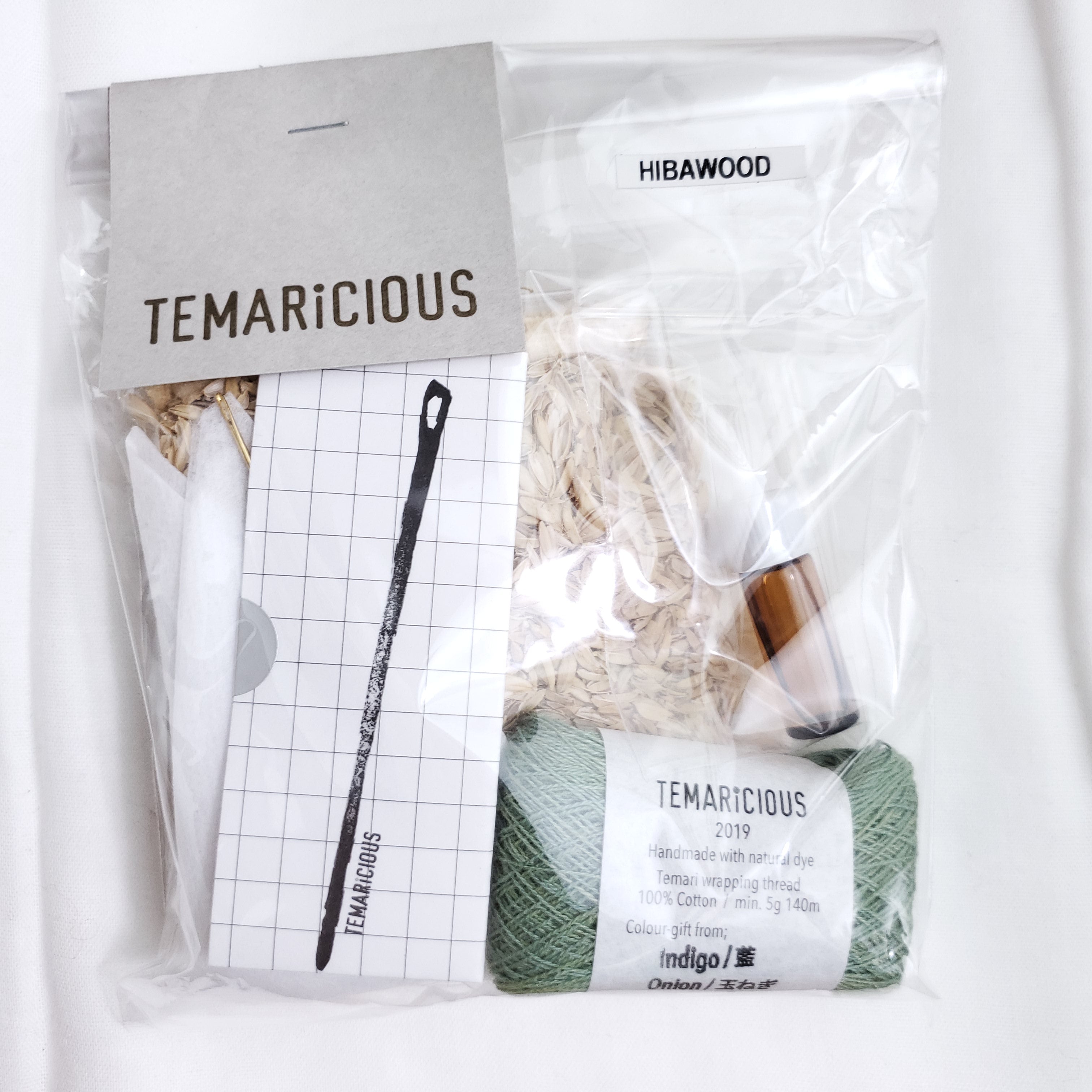 Temari Aroma Kit - Hiba Wood
Product Details
Kit includes:
- 100 % naturally-dyed thread
- rice husks
- aroma oil
- dry herbs
- temari needle
Aroma oils
- Hiba (Japanese cidder wood)
Instructions
HOW TO WRAP A TEMARIBALL VIDEO
Recommended Care
Please bear in mind some attributes of natural dyed products.

Please store in dark to minimize the color fade.
Color may be uneven.
Dye material could differ and color slightly changes by LOT. For large sized project, we recommend to purchase sufficient amount.